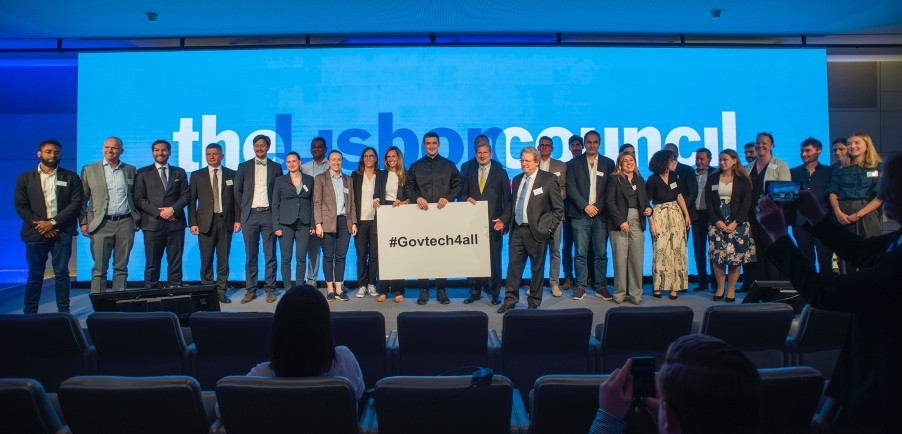 Thursday, 25th May 2023
Alex Borg, Research Associate and Program Manager at The Lisbon Council
Mykhailo Fedorov, Vice Prime Minister of Ukraine and Minister of Digital Transformation, delivered a captivating presentation Digital Ukraine: The State in a Smartphone, at the Digital Government Summit 2023 organised by the Lisbon Council. The summit shed light on the ground-breaking Diia app and highlighted its transformative impact on Ukraine and the world. Fedorov's masterclass in digital government offered a glimpse into the cutting-edge realm of next-generation public services.
The Diia app is a revolutionary one-stop mobile application and online portal that has transformed access to government services for Ukrainians. With over 120 available services, it simplifies processes such as applying for benefits, paying taxes, accessing vital documents, registering businesses, and providing identification. Notably, during the aftermath of Russia's invasion in February 2022, Diia played a vital role in providing social support to affected areas and aiding displaced Ukrainians. 
The agile implementation of digitization by the Ukrainian government, particularly by the Ministry of Digital Transformation, to deliver critical services during times of crisis sets an exemplary precedent. This proactive approach has demonstrated the immense benefits of digitising public services and embracing digital transformation.
As European countries increasingly digitise public services, it becomes vital to address the challenges of safeguarding privacy and ensuring energy efficiency in the realm of resource-intensive big data analytics. GLACIATION, with its innovative approach, optimises data operations across the entire network, from the cloud to the edge, harmonising privacy and energy efficiency imperatives. By effectively keeping data movement and operations closer to its source when appropriate, this continuously adaptive solution provides a comprehensive answer to address both privacy and energy efficiency concerns.