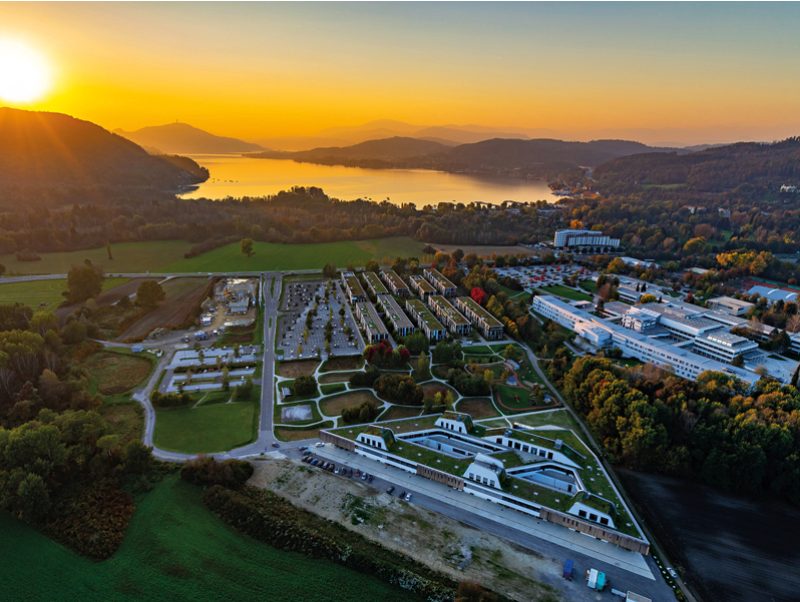 Thursday, 7th September 2023
Scheduled for the 20th and 21st of September in Klagenfurt, Austria, the GLACIATION project is gearing up for its second General Assembly. Following this, the GLACIATION project will also host the Harmonising Energy and Privacy in Big Data Conference on the 22nd of September, also in Klagenfurt, Austria. This conference aims to delve into the convergence of energy efficiency and privacy objectives, challenging the notion that they are inherently contradictory.
The GLACIATION project stands at the forefront of innovation, with a primary focus on the development of a groundbreaking metadata fabric that spans the edge-core-cloud architecture. Harnessing AI-driven optimisation of data movement and operations, GLACIATION aims to minimise its environmental footprint while upholding a strong commitment to privacy awareness and compliance. By strategically optimising the placement of analytics, the project anticipates achieving substantial reductions in carbon emissions, all the while enhancing data privacy.
The upcoming GLACIATION General Assembly represents a pivotal milestone in this journey towards these objectives. It will facilitate a comprehensive review of accomplishments over the first 12 months, delve into any challenges and concrete issues encountered during this period, conduct a detailed analysis of any pressing concerns within work packages, and contribute to the meticulous planning of upcoming tasks. This gathering undeniably presents a key opportunity to ensure the success of the GLACIATION project.
The General Assembly will also coincide with the inaugural GLACIATION Dissemination event, Harmonising Energy and Privacy in Big Data. This event is designed to challenge the prevailing notion that privacy and energy efficiency imperatives inherently conflict within the realm of big data. It will question whether this is indeed a zero-sum game where one must be sacrificed to uphold the other. The primary aim is to explore how projects like GLACIATION can seamlessly reconcile energy and privacy demands – adopting a two birds with one stone approach.
The Conference will offer an engaging presentation of the GLACIATION project, providing valuable insights into its objectives and the milestones achieved thus far. Distinguished speakers, including Mr. Thomas Mariacher from Asfinag and Mr. Christian Inzko representing the Federal Government of Carinthia will deliver keynote speeches. Moreover, the event will also feature an interactive panel discussion, providing a unique opportunity for engaging conversations with these notable speakers.
Please join us in Klagenfurt and don't miss the exciting Harmonising Energy and Privacy in Big Data conference. This event promises to shed light on GLACIATION's ambitious mission to harness the full potential of the edge-to-cloud continuum for greener, privacy-preserving data movement.