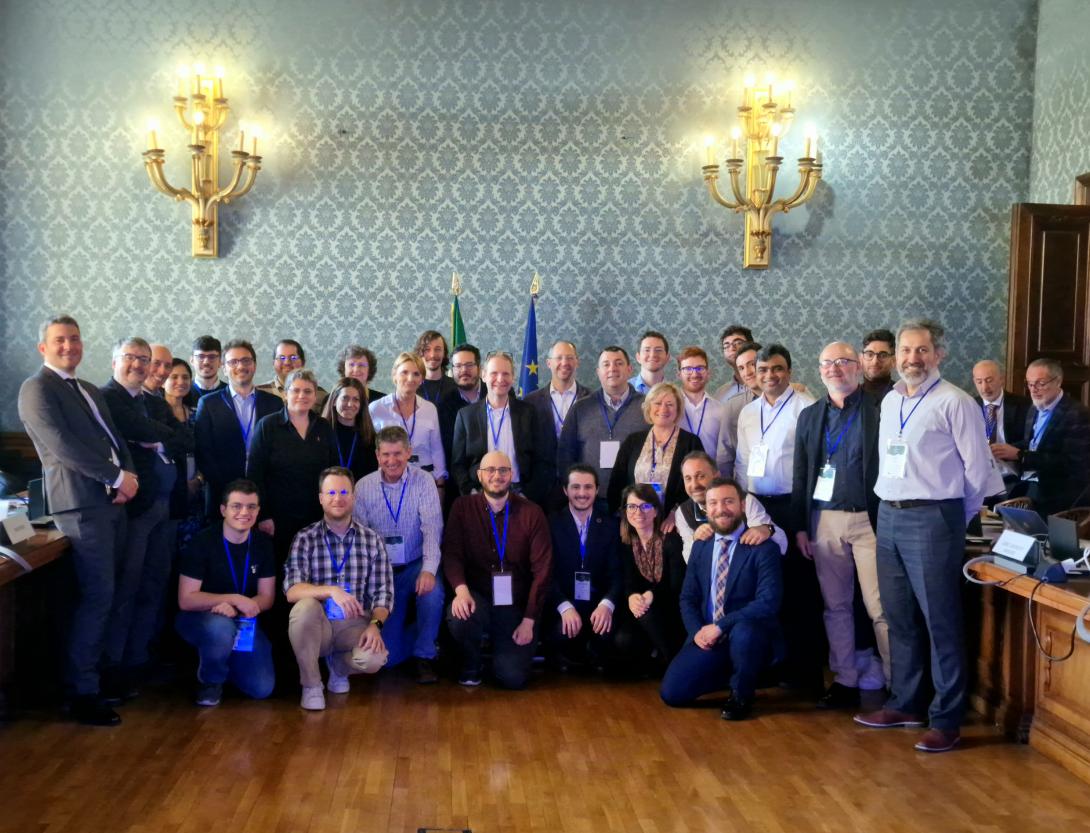 Wednesday, 17th May 2023
From March 23rd to 26th, the GLACIATION consortium convened for their inaugural General Assembly in Rome, Italy. The event provided a platform for the partners to take stock of their progress, raise important issues, and collaborate on solutions. It was also an opportunity for the consortium to come together and foster collaboration across the various work packages of the GLACIATION project.
The first day of the assembly saw leaders from each Work Package present their work, highlighting important issues and potential synergies with other Work Packages. The following morning focused on presentations and technical discussions around GLACIATION's three use cases, with a specific emphasis on the metadata model needed to support data-centric architectures. This was followed by further technical discussions arising from the first day of the General Assembly, including topics such as kernel architecture, use case integration, and workshops on components definition, the distributed knowledge graph, and data storage. On the final day, the consortium identified areas for improvement in their respective Work Packages.
The discussions were highly productive, allowing the GLACIATION consortium to tackle pressing issues and explore opportunities for collaboration, setting the stage for continued progress over the next six months. Some of the key insights gained from the event include:
Six out of the eight work packages have been launched, with all work package plans in place and coordinated.

During the General Assembly, there was a significant focus on identifying areas of improvement and building partnerships with other EU projects to further enhance the GLACIATION project.
The technical status of the GLACIATION project remains positive as the consortium technical partners continue to meet their targets, set at the inception of the project.

The consortium has invested significant efforts in defining the metadata model and conducting research on hardware optimization, workload, data placement, and swarm intelligence orchestration.

Milestone Three, which involves defining the technical requirements for each use case and establishing a validation framework for the project overall, remains a cornerstone of the entire GLACIATION project, and its successful implementation is crucial to the project's success.
The first GLACIATION General Assembly successfully laid down solid foundations for further progress and technological development. The palpable sense of optimism regarding the potential of GLACIATION to improve data operations in terms of privacy and energy efficiency by storing data closer to the device while optimising data transfers through AI and machine learning, was notable. With the work packages in place and coordinated, the project appears to be on track to achieve its targets and deliverables, and the consortium remains excited about the potential results and impact of GLACIATION.